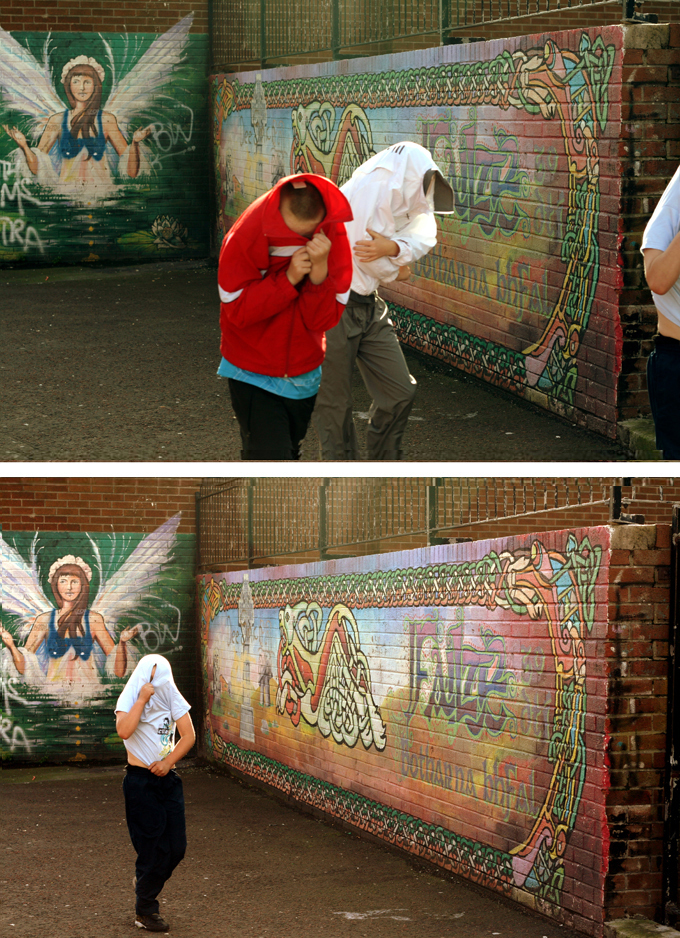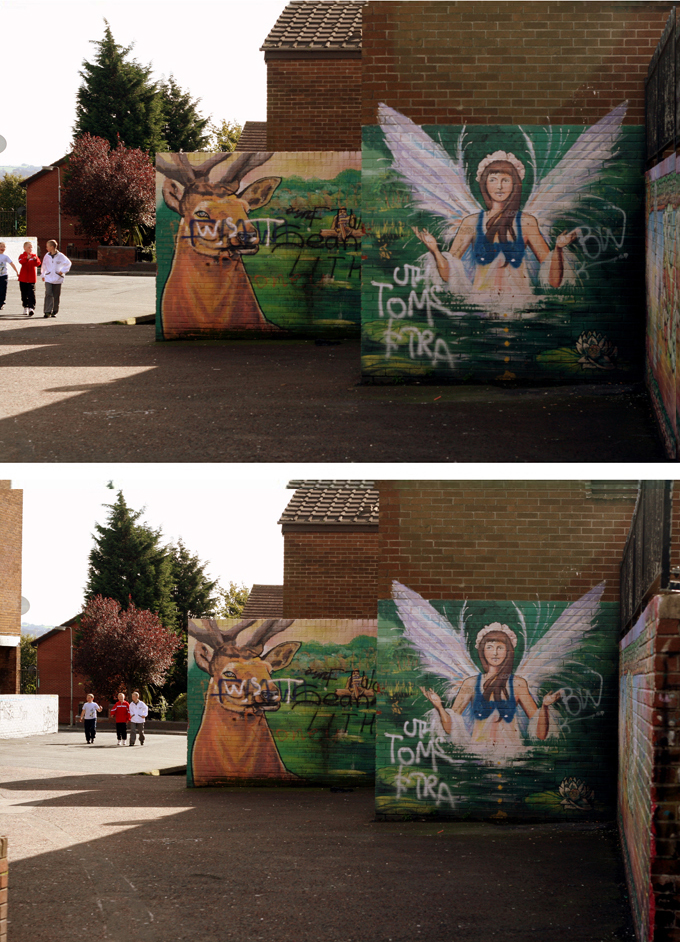 Nayla Dabaji, The hostile Camera, 2008, Belfast, Northern Ireland, Photographs, approx. 11 x 16" and 22 x 31"
Three teenagers react to the camera as they walk towards me. (I was trying to photograph a Celtic mural).
Trois jeunes réagissent à la présence de la camera au fur et à mesure qu'ils s'approchent de moi. (J'essayais de photographier une murale celtique).