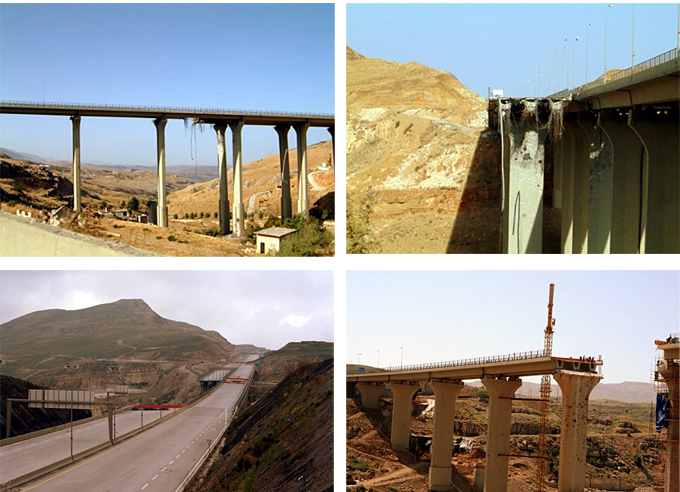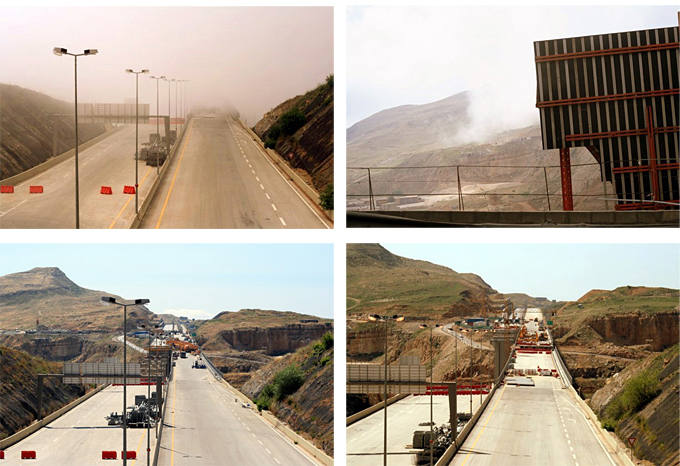 Nayla Dabaji, Disconnected, 2006-2009, Sofar-Hamana, Lebanon, Selected photographs, approx. 11 x 16" and 22 x 31"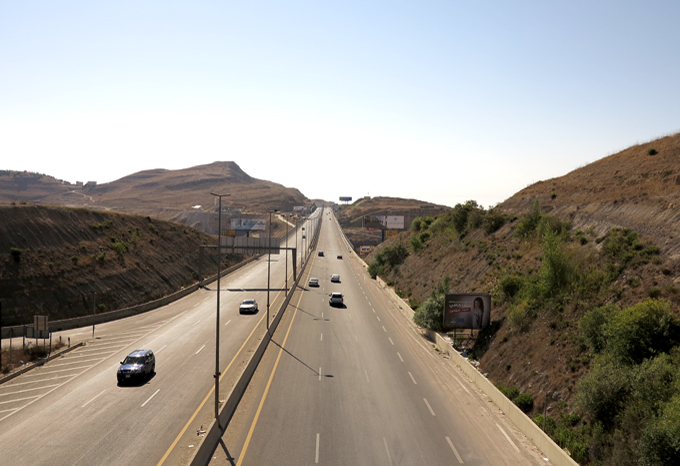 The bridge between Sofar and Hamana in Lebanon was destroyed in 2006 by Israeli planes in order to block the passage of cars from a region to another. This series of photographs show different states and angles of that bridge from 2006 to 2009, a period in which it was destroyed then slowly reconstructed.
Le pont entre Sofar et Hamana au Liban a été détruit en 2006 par des avions israéliens pour empêcher les voitures de circuler d'une région à l'autre. Cette série de photographies présente différents états et angles du pont de 2006 à 2009, période pendant laquelle le pont a été détruit puis lentement reconstruit.